Transform Your SMB with Acumatica Accounting Software
Support for Every Stage of Your Acumatica Journey
Are you considering Acumatica?
Does your business already use Acumatica?
Enjoy a better Acumatica experience with results focused recommendations and friendly support that's there when you need it.
Your Business Has a lot of Moving Parts. Connect Them All with Acumatica Cloud-Based Accounting Software.
Built on the best technology the world offers, Acumatica has been the fastest growing cloud-based accounting software for 6 years.  
Consider Acumatica for your business if:
It's difficult or impossible to access key business data securely on your phone or tablet.
You never know whether the data in your reports is up to date.
You wish your current software could do more, but adding to it is out of your price range, or impossible.
Out-of-control user license costs are a roadblock to collaboration.
Acumatica Delivers Smart Technology, Outstanding User Experience and Real Time Insights to Drive Growth.
Reasons for Moving Software to the Cloud
Cost savings and control
Reduce the costs associated with maintaining your IT infrastructure, such as hardware and software upgrades.
Get built-in data protection to ensure your data is secure and always accessible.
Automate tedious manual processes.
Break free from complex and expensive manual software updates.
Visibility and agility
Collect data in one place and avoid confusion about which system has the latest information.
Make data-driven decisions in real time.
Give everyone easy access to the latest data to encourage collaboration.
Improved productivity
Automate tedious manual processes to free your employees from busy work.
Scale and pivot your business to stay competitive and keep up with market trends.
Design streamlined workflows to help each department run at its best.

Bring all the systems your business depends on together with modern APIs for improved efficiency.
Insights in real-time
Create custom dashboards to track the KPIs that matter most.
Never over promise or under deliver again thanks to crystal clear production time visibility.
Make the best possible use of your available resources and avoid nasty stock related surprises with inventory and shop floor dashboards
Understand the why behind your KPIs. From your dashboards, you can quickly see exactly which data points have changed.
Superior flexibility and mobility
Enjoy access from any device with an internet connection.
Give workers in the field easy, reliable access to key systems.
Empower everyone with real time information to simplify communication and collaboration.
Key Features and Benefits of Acumatica
Your data made accessible
Delighting customers is key to your success, but it isn't easy. You need the right technology.
With Acumatica, data flows from one department to another and is available at each user's fingertips.
Eliminate rigid processes or needless features that weigh you down.
The cloud, on your terms
Acumatica is built for the web. So, all you need to access the software is your browser.
No matter which deployment method you use, your data flows freely. It flows from one department to the next and is available on any device.
Growth without penalty
Having to buy more licenses shouldn't stop you from working together and growing. With Acumatica, you can add more people to your team without buying extra licenses.
Pay only for the computing resources you use.
Say goodbye to the introductory rate bait and switch.

Customer first mentality
With other cloud ERP companies, you give up control of your data. But Acumatica believes it's important for you to always have ownership and full access to your information in useful formats.
Make user adoption worry a thing of the past. Acumatica provides free, complete online training. This training gives users the skills and knowledge they need to use the software effectively in their role.
Available Acumatica Solutions
Why Choose Intelligent Technologies, Inc. as Your Acumatica Partner
Focused on your needs
We have learned from 30 years of experience that each small business is unique. So, we listen to you and learn about your business before giving advice. You should always feel confident that your technology provider has your best interests in mind.
Reasonable, transparent pricing
Some tech companies charge a lot of money just to give advice that you could find online. Others make you pay upfront before they begin work. Neither builds a relationship based on trust. We will always charge a fair hourly rate for our services.
Respectful interactions, unparalleled support
Every client deserves exceptional support, no matter how small their business is or how infrequently they need us. So, we aim to provide the same top-notch service in every interaction.
Education for all
Choosing the right ERP and networking tools, as well as the vendors to implement them, can be tough. To help clarify the process and guide you through it, we freely share our expertise online.
Find Us on the Industry Leading Sites You Know and Trust




Acumatica Delivers Huge Results for SMBs
Want to see what Acumatica can do for you?
Let our team show you features that matter most to your business.
Acumatica Resource Center
Want to Learn More About Acumatica?
We offer a variety of expert Acumatica services. How can our experienced team help you?
As a leading Acumatica Partner, Intelligent Technologies can help you work the way you want, grow without worry, reduce spending, and improve business performance with Acumatica. Simply fill out the form to register for your custom demo or to request more information.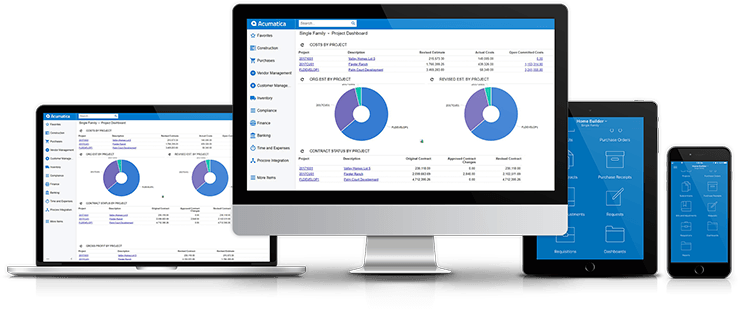 Our Latest Acumatica Articles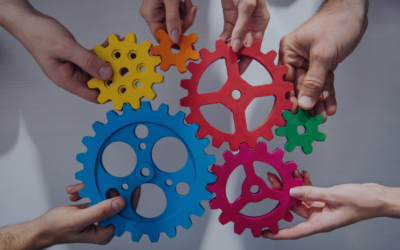 n the age of social media, ecommerce, digital marketing, and more, a fully interconnected business platform is not just a nice-to-have — it's a necessity. Enter Acumatica: an enterprise resource planning (ERP) solution that closes the gaps preventing your business's various departments and systems from working together as seamlessly as they should be.
read more