Microsoft 365, formerly Office 365
What is Office 365? As Office 365 experts, that is a question we hear a lot. It's a service that brings together cloud versions of Microsoft's most trusted communications and collaboration products with the latest version of its desktop suite. Office 365 is designed to meet the needs of organizations of all sizes; everyone from sole proprietors to government agencies and educational institutions. It was developed with one goal in mind, helping organizations save time and money.
Have you heard? As of April 21, 2020, many of the Office 365 plans got new names. First, it's important to note, these changes are in name only. They do not affect the prices or features you're used to seeing as an Office 365 subscriber. So, why the change you ask? Great question. Microsoft decided to drop the word "Office" from some plan titles, for one simple reason. "Over the last several years, our cloud productivity offering has grown well beyond what people traditionally think of as "Office." Word, Excel, and PowerPoint are more important than ever before. But in Microsoft 365 we're breathing new life into these apps with the help of the cloud and AI, and we're adding new, born-in-the-cloud experiences like Teams, Stream, Forms, and Planner. All of this is underpinned by a set of common services that keep your data safe and secure. It's Office and a whole lot more."
Why do businesses of all shapes and sizes love Microsoft 365?
Compare Office & Microsoft 365
For years, you've been buying the Microsoft Office suite off-the-shelf. But now, with the rise of cloud computing, you're not sure whether you should move to Microsoft 365 or stick with the traditional Office software. Compare your options side-by-side and choose the one that's best for you.
"Perfect for business use. Lots of different apps and features that are very useful. It helps allow for better communication between coworkers, especially with Skype (for video conferencing), Microsoft Teams (for instant messaging), and Yammer (for creating polls, praise, and any updates). Office 365 has definitely helped me work more efficiently. I've gone from "working harder" to "working smarter" thanks to this software!"
—Claudia C., Non-Profit Manager
Microsoft 365 Resource Center
Our Latest Microsoft 365 Articles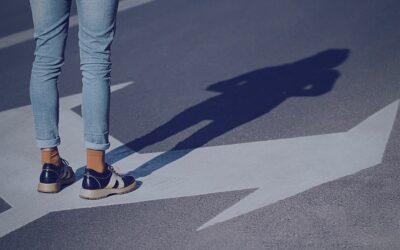 Microsoft 365 comes in multiple versions and choosing the right one for your business involves several factors. Let's walk through what you need to consider when buying Microsoft 365, so that you can sift through the available plans and find the right one for your business.
read more
Want to Learn More About Microsoft 365?
As a leading Microsoft partner and vendor of technology solutions for small and medium-size businesses, we can give you the tools you need to collaborate and communicate more easily and effectively in today's connected business world.