Control Costs. Give Clients the Service They Deserve.
Every business faces challenges and the financial services industry is no exception. Banks, wealth management firms and insurance companies must work hard to keep customers satisfied while keeping a close eye on costs. But that's not all. You also have to keep pace with ever-changing regulations and keep your customers' sensitive information safe.
With so many factors to consider, success isn't easy and there's no one size fits all answer. But one thing that can help businesses like yours is ensuring you have the right technology at your fingertips.
Financial Services Companies Need an ERP To
Improve financial control and visibility
See where every penny goes. Understand which customers and product lines are your most successful.
Track all customer interactions
Today's consumer demands personalized service. Keep everyone on the same page to make each one feel like your only client, never a number.
Stop blind decision-making
Connect departments with a single system. Get an overall view of your company's financial health. Use customizable dashboards for quick access to the real-time data you need most.
Manage complex transactions
Streamline your accounting across locations. Save time with automatic reports that show your financial results at the company wide and entity specfic level. Convert from one currency to another with ease.
Key Features for Financial Services Companies
Financial Management
Reduce the accounting department's workload.
Track each project's real cost.
Enter, edit, and approve time and expense transactions with ease as soon as they occur.
Report expenses in the field with ease through a Web-based application.
Institute flexible budgeting processes company wide.
Employee Management
Manage and connect teams using Web-based collaboration and communication tools.
Decide with confidence. Quickly deliver key data to those who need it.
Track employee information.
Simplify benefits administration.
Billing
Complete customer billing quickly and accurately.
Create customized fee structures.
Tailor bill and invoice formats to meet the needs of each customer.
Reporting and Business Intelligence
Create, update, and edit a wide variety of reports and forms.
Generate cash or accrual based financial statements.
Publish reports with ease thanks to flexible scheduling and delivery options.
Key features for Financial Service Companies
Financial Management
Robust accounting tools are woven throughout the software. At last, it's simple to track your finances. Easily create statements, reports, budgets and plans, all with always up-to-date data.
Billing
Even if you bill in multiple currencies, Acumatica has you covered. Automate customer invoicing and payment collection. Plus, built in budgeting tools let you maintain unique budgets for each branch and easily control permissions for each. And for improved visibility, the information flows back to your financial reports for improved reporting and control.
Customer Relationship Management
Deliver 5 star service every time. A web-based CRM gives you a 360° view of every client relationship and makes it easy to manage leads, contacts, accounts and opportunities.
Customer Self-Service Portal
Your clients are busy. They expect on-demand access to their account information. Giving it to them increases their satisfaction, and your efficiency. Better yet, since the portal ties back to your CRM and sales order management system, your client data is always up-to-date.
Service and Support Automation
Improve your service response time while lowering costs. Let clients create their own support cases or have your staff enter them. Create workflows that assign cases to your support staff and escalates them when necessary. Keep tabs on each customer's support history and bill accordingly.
Sales Order Management
Give your sales and service teams access to the real-time data they need to process, fill and deliver orders. Happy clients are much more likely to keep coming back.
Deferred Revenue Accounting
Set the deferral schedules that work for you. Automatically calculate deferred revenue and adjust your financial statements accordingly.
Time and Expense Management
Track labor and material costs. Give your staff easy-to-use tools to track their hours and expenses. Managers can automate their approvals process for better efficiency and employee satisfaction.
Seaport Capital
Seaport Capital funds mid-sized firms in the communications and media industries. When Hurricane Sandy hit, they still relied on an accounting system from the year 2000. But the storm damaged it and corrupted data, bringing operations to a halt. Finally, they had to find a replacement.  With Acumatica, Seaport gained all the benefits of the cloud, like remote access and better disaster recovery tools.
Fixnetix
As an award-winning technology vendor, Fixnetix serves many major players in the finance industry. When they needed a new ERP to support their fast growth, the firm looked at few options. But chose Acumatica for one simple reason. It handles multiple currencies and subaccounts with ease.
Why Financial Service Companies Love Working with Us
Experience
We've served the technology needs of SMBs for over 25 years. Since the beginning, ERP and CRM systems have been the focus of our business. No matter how complex your needs, chances are we have tackled something similar before. If you need customizations, our expert staff can help with those as well.
The human touch
Should you need help with your software, our friendly NC based staff will there for you. No more searching for an answer yourself, or wasting time trying to figure out who you should call.
Expertise
Be assured we have what it takes to meet your ERP needs now and as your business grows. Our team has been implementing and supporting ERP systems since 1991.
Resources to Help You Find the Right Business Management Solution
Blog Posts
With over 25 years' experience using Dynamics GP, our experts have a lot of knowledge to share. Whether you are a long-time user looking to learn something new, or considering buying Dynamics GP for the first time, you've come to the right place. We revisit eight of our favorite Dynamics GP resources you won't want to miss.
Every business has a lot to consider when deciding which ERP to buy. However, project focused organizations have some unique needs that are best met by a system with a strong project accounting module. Learn why this piece is so critical to your success and which features you should definitely be looking for.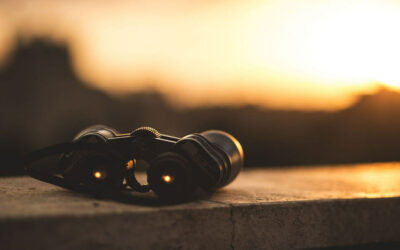 Determining the best ERP software for your business is hard enough. But that's only half the battle. Next, you need to find an implementation partner to help you get it up and running. Use these quick ERP consultant selection criteria you can use to zero in on a partner who'll be a good match for your business.
Videos, White Papers, and Case Studies
Ready to take control of your technology?  Lets talk.
Phone:
 (336)315-3935
Email: [email protected]
Address: 20 Oak Branch Drive Suite D, Greensboro, NC 27407