FREE GUIDE: ERP BUYING IS EASY IF YOU DO IT SMART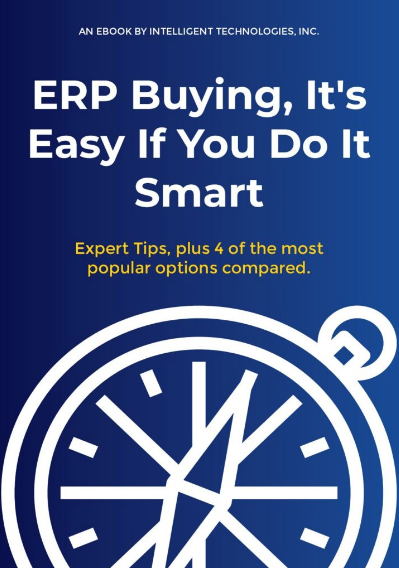 Are you ready to demystify the ERP buying process? If so, you've come to the right place. Based on over 25 years' experience, our experts share their top tips for a successful selection process and compare the top four options side-by-side, including Dynamics GP, Acumatica cloud ERP, NetSuite and Intacct. 
Enterprise Resource Planning (ERP)
Are you wondering, "what does ERP stand for?" ERP is an abbreviation for Enterprise Resource Planning. When talking about a computer system, it refers to a program linked to a central database.  Its goal is to simplify business processes, such as inventory/order handling, accounting, HR and project management, and improve communication among departments.
ERP business solutions give users a detailed view of what's happening inside a business. Real time reports answer questions like:
How much are we product are we making?
How much inventory do we have?
How many orders are awaiting shipment?
Most ERP business solutions are modular, meaning that there is a section (module) that contains all the functions for each department. For example, finance, HR or manufacturing. In the past, most workers would only be given access to the module that matched their role.  But, with today's modern, cloud ERPs there's been a shift towards giving users access to the whole system for improved communication and teamwork.
Signs Your Business Needs an ERP
Important data is stored in several places, making it hard to find the information you need.
You are having trouble keeping up with demand even though you've added staff.
You are constantly reentering data into various systems.
Your current data gives an incomplete picture of the business.
You are using historical reports to make decisions, instead of real time information.
ERP Buying is Easy if You Do It Smart!
With this easy to follow ERP buying guide, you'll go from "I don't know where to begin" to "I found the ERP for me."
We sell and support these popular ERP business solutions for SMBs.
Acumatica Cloud-Based ERP
Born in the cloud, Acumatica is a unique cloud and browser based ERP solution designed specifically to meet the needs of small and medium sized businesses (SMB). This one of a kind business management software solution works with all the most popular browsers (IE, Chrome, Firefox and Safari). And, offers a variety of purchase options including a SaaS subscription, on premise (traditional) or hosted.
Microsoft Dynamics GP
Automate and streamline your business' finances with this full featured software. Its robust abilities include financial management, distribution, project accounting, HR management, manufacturing, business analytics and field service management. This popular ERP can be installed on your own server, a combination of both. And, if your business has unique needs, our experienced consultants can customize Dynamics GP for you.
Our Latest ERP Buying Advice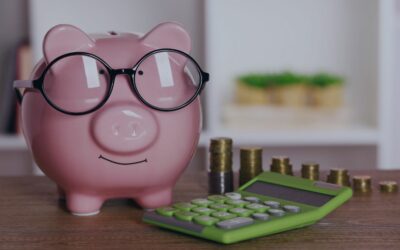 Explore key ERP budgeting best practices to maximize cost savings. Learn to plan effectively, choose the right ERP system, manage projects efficiently, mitigate risks, handle vendors, and ensure testing and quality assurance. Discover ongoing monitoring and optimization strategies to maintain budget compliance and achieve successful implementation. Download our comprehensive guide now!
read more
Not Sure Which ERP Solution is Right For Your Organization?
With over 30 years' experience helping small and medium-sized businesses make the most of their accounting/business management systems, Intelligent Technologies can help you explore your ERP options, document your challenges, choose, and implement the right ERP solution for your business.