We understand that you're good at what you do.  And in today's business environment, that requires you to keep your IT Infrastructure in working order at all times.  However, if technology is not the focus of your business this can be a daunting and stressful task that occasionally forces some of your most valuable staff to spend a great deal of their time putting out fires, rather focusing on more important tasks, such as improving the strategic direction of the company.
We realize how frustrating this can be.  That's why many customers in Greensboro, Raleigh and beyond  choose to have Intelligent Technologies, Inc. to take over the tasks of monitoring, maintenance, and management of their IT environment.  From endpoints to back end systems, we have you covered.  Learn more about what IT Managed Services Solutions are and how they can help your business.
When you sleep like a baby, free from IT worries, we know we've done our jobs well.
Rather than taking a cookie cutter approach to managed services, Intelligent Technologies offers a customized experience for your organization.  Simply pick and choose from the available options below to build the package that fits your needs:
Why Choose Intelligent Technologies, Inc. as Your IT Managed Services Solutions Provider?
We're glad you asked. There are several reasons why small and medium sized businesses, not only in Greensboro and Raleigh, but across the country choose Intelligent Technologies, Inc. to be their managed services provider. Here are just a few of them:
The relationship we build with each of our managed service clients goes far beyond being a simple solutions vendor. We strive to be a trusted business partner and are committed to treating each one of our clients regardless of their size with the same stellar level of customer service and respect.
You can rest easy knowing that we'll be there with you throughout the entire selection and implementation process. Our experts are always available to answer any questions you may have, or to brainstorm appropriate, cost-effective solutions to any issues that may arise.
Our commitment to your company doesn't end once we take over the management of your company's IT services. In fact, it has just begun. We offer a wide variety of services for existing clients, including training, ongoing tech support and educational opportunities, such as webinars, seminars and timely email communications to keep you up-to-date on the latest news that's relevant to you.
Our portfolio of customers spans a vast array of industries including, professional services, manufacturing, distribution and logistics, financial services and pharmaceuticals/medical technology, to name a few. But, perhaps the industry we are best known for serving is hospitality, in particular franchises.
Our Latest Networking and Security Articles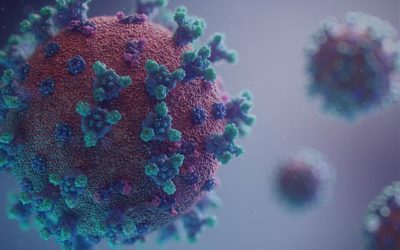 No matter what size your business, these are challenging times for us all. When we rang in the new year, I don't think anyone could have predicted we'd be dealing with a pandemic and its unprecedented fallout. Because the situation is still developing, businesses must be ready for anything and able to adapt quickly.
read more
Sleep soundly knowing your IT is safe in the hands of experts
Whether you are just beginning the search for a managed services provider or are just looking for a better fit, we have the expertise you need gain control over your IT. Our consultants will work hard to understand your business and infrastructure requirements so that we can make recommendations that make sense for your systems, your budget and schedule.