At a crossroads with your ERP or networking tools?
We have the roadmap to get your SMB to where you want it to be.
There's no doubt about it. Your company has been using the same outdated software for too long. You can feel the sunset quickly approaching, even if it's not yet quite on the horizon. You're finding it increasingly difficult to keep up with the breakneck speed at which technology advances. Worse, you know you need to beef up security before your company ends up on the latest laundry list of SMBs whose future rests in the hands of an anonymous hacker.
You've tried to get by bolting new tools onto the old. But now you're left with something akin to Frankenstein's monster, which creates more problems than it solves.
Every revolution starts with a spark
Imagine breaking free from your technology monstrosity—plus the endless amounts of extra work, uncertainty, and security nightmares it creates. Instead, you could have modern tools that allow data to flow effortlessly from one department to the next, support collaboration at every turn, and keep sensitive information away from prying eyes.
Sound impossible?
Far from it. You haven't found the right vendor… Until now.
Intelligent Technologies Inc. is the one stop shop for software, networking tools, support, and services SMBs come to when they need to make sense of their toughest technology conundrums.
Allow Us to Introduce Ourselves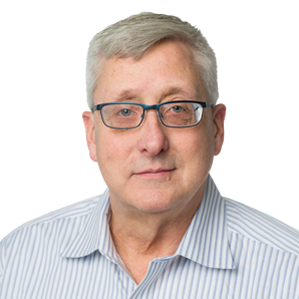 I began my career working as a staff accountant for a well-known accounting firm, then became a partner at another before opening Intelligent Technologies, Inc. in 1991. The transition from an accountant to a technology consultant may seem unnatural. For me, though, one career flowed freely from the other. It was during my time working in the trenches with accountants I noticed how many of them struggled to make technology, especially their accounting software, work for them. As an accounting consultant, I could help them with these issues to a point, but not as much as I wanted. So, Intelligent Technologies Inc. was born.
The company would become the triad area of North Carolina's only supplier of Microsoft's venerable accounting software package, Dynamics GP. And although it's still a key part of our business, it's impossible to ignore how much technology has changed in the three decades since the company's founding. So, we've never been content to stand still. In our 30+ history, we've changed offices a few times, added new staff members and grown our list of innovative product and service offerings to become a full-service technology company.
Our experienced team makes the magic happen
Our solutions consultants possess educational and working backgrounds in finance and accounting, which gives them a deep understanding of the challenges our clients face every day. In addition, they also hold one or more certifications relevant to their role and have at least five years' hands on experience helping SMBs conquer their ERP and networking challenges with smart solutions.
Our certifications = Your success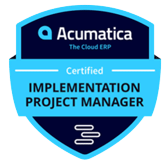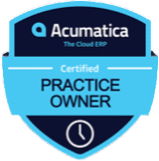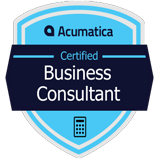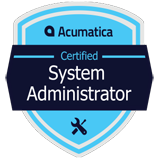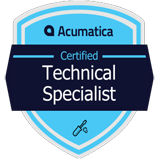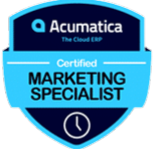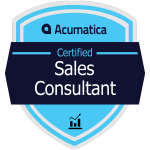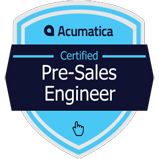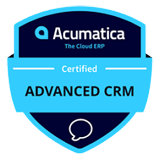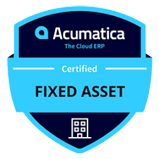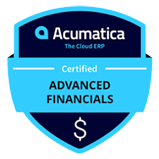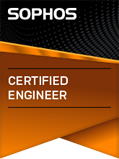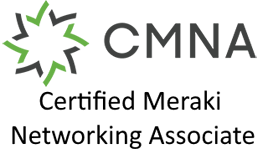 But our expertise doesn't begin and end with system selection and implementation. You can also count on us for a variety of related services. Perhaps you need custom reporting to put timely, meaningful data into the hands of decision makers. Maybe you dream of tailoring your software to better fit your business. Or you wish to connect your systems together, so you finally have everything all in one place. Whichever of these challenges you struggle with most, we can help.
As we get to know you, your business, and its needs better, we'll proactively recommend solutions to help you squeeze every drop from your technology investment dollars.
Sure, some technology vendors may boast about their larger teams. But does that mean you'll receive better service? Usually, the exact opposite. You end up feeling more like a number and less like a valued customer. How often have you submitted a cold, anonymous form on a web page, only to wait days for a response from someone who may or may not be familiar with your business?
That's not how we operate.
Whenever you have an issue, you work with the same people. They get to know you and you know who to contact when you need help.
Big Enough to Support Your Needs. Small Enough to Deliver the Personal Service You Deserve.
If you are looking for a creative software provider that offers great service, look no further than Intelligent Technologies, Inc! Thanks to their expert staff, we now have a fully automated system that gives us daily insight into many critical aspects of the business, including sales, employee turnover and more. Plus, anytime we encounter an issue or have a question they're always friendly, professional and ready to lend a hand!
"They are prompt to respond to any issue we have come up. They are professional but also friendly; always thorough and efficient. They are a great company who makes our jobs easier!"
"We've been using Dynamics GP since 2000 and have been a client of Intelligent Technologies, Inc. for several years. During that time, we have experienced it all, from the usual lost or stuck batch files and software upgrades to a fire that damaged our office and many workstations. Through it all, Intelligent Technologies, Inc. has kept our systems up and running. If you want a partner who delivers top notch service, look no further!"
There's No Such Thing as One Perfect Solution. Only Innovative Tools Expertly Implemented.
Two things, your technology, and your people, form the backbone of your SMB's success. Choose a mismatched combination that creates unnecessary friction at every turn, and everything from employee productivity to customer satisfaction suffers. Find a harmonious combination that works in lockstep and the sky's the limit.
So, it's no wonder, when business leaders begin their search for a new ERP or networking tools, they're looking for something that ticks everything on their mile long wish list right out of the box (and, oh yeah it needs to be flexible enough to bend to their current processes too).
A few SMBs might get lucky enough to find this ERP in the haystack, though most won't. Should you scrap the wish list and go for the first option you find? Far from it… In fact, that's a terrible idea!
If you can't find the perfect solution, what's an SMB to do?
Look for the technology vendor with the skills to shape that raw off-the-shelf solution (which meets 80% of your requirements) into the connected, modern masterpiece your business deserves.
But not just any vendor will do.
For some, business is a numbers game. They're focused on quantity over quality and are likely to disappear soon after your project's go live date. That may work for them, but not the customer. Instead, we prefer to define success in terms of relationships.
What can you expect when you work with us?
Experts that listen
If there's one thing we've learned over three decades, it's that no two SMBs' needs are the same. We will take the time to get to know your business before we make recommendations. Why? You should never have to question whether your technology vendor's suggestions respect your unique situation and finite resources.
Fair-minded business practices
Some technology vendors charge exorbitant hourly fees for advice you could have googled yourself. Others may ask you to pay ridiculously expensive retainer fees upfront before any work even begins. To us, neither of these practices is fair. Instead, we charge a competitive hourly rate for all work.
Respectful interactions, superior support
Just because your business is small or your needs are less frequent, doesn't mean you should have to settle for support that's subpar. We believe in delivering the same consistently excellent level of support to each of our clients in every interaction.  
Educators at heart
We understand choosing the ERP and networking tools on which to run your business and the vendors to put them in place is not a simple decision. As a smart buyer, you must take your time researching and comparing your options before you move forward. To bring some much-needed clarity to this complicated journey of discovery, we freely share our expertise online.
Find Us on the Industry Leading Sites You Know and Trust




Not Just Contributors, Award Winners
When we're not blogging, we also enjoy sharing our expertise in popular eBooks.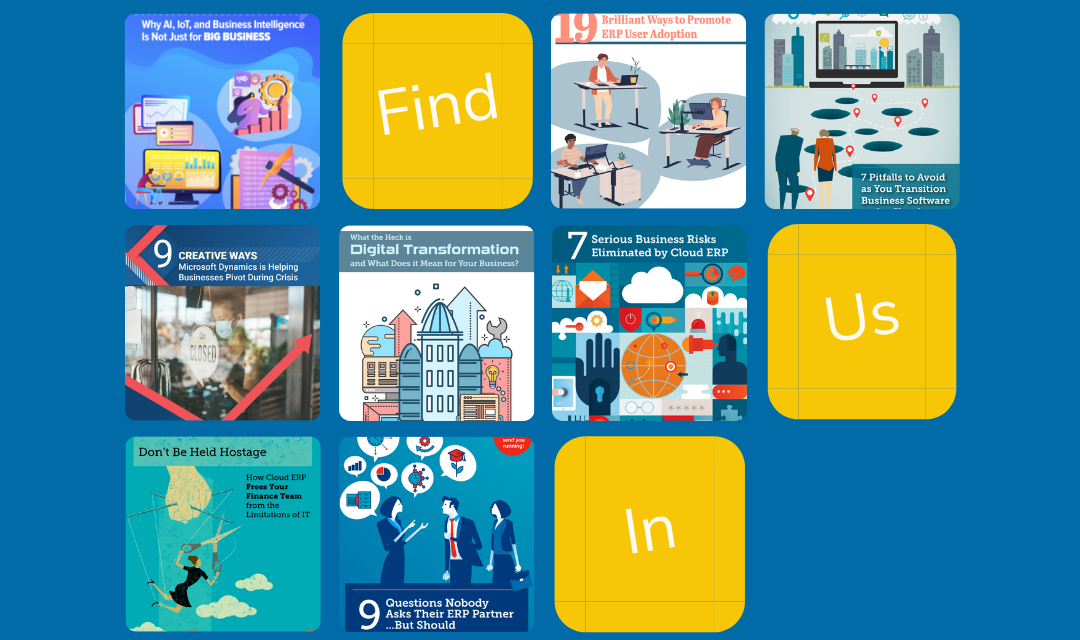 A Teacher's Work Is Never Done
While it's true, many of our most popular content pieces focus on finding the right ERP for your business, we understand system selection and implementation aren't the end of your journey. They're only the beginning. So, we offer expert led in person and online training. Plus, we maintain a library of ever-growing self-help resources, which includes on-demand videos, guides, monthly tips, and tricks newsletters sent directly to your inbox, and more.
Every Great Relationship Starts with A Conversation
Ready to tame your technology chaos? Our no strings attached; one-on-one consultations are the perfect place to start.
Ask your burning questions; uncover the next steps that make sense for your business
Zero in on tools that fit your budget and timeline; save yourself hundreds of hours of research
Get to know us and our processes; find out if we're a good fit for you and your business
Schedule your 30-minute chat today!