Dynamics GP is one of Microsoft's longest used and most popular accounting packages, with over 47,000 customers as of 2015. Software doesn't become this widely used by chance. A few key features rocketed this Microsoft accounting software to success.
Flexibility—Microsoft Dynamics Great Plains (GP) offers a ton of features out-of-the-box. So, you can get up and running fast. But, if your needs change down the road, that's OK.  A variety of optional modules mean the system is ready to grow with you.
Familiarity—Microsoft Great Plains looks like and works with the other Microsoft products you use daily, like Outlook, Word and Excel.
Productivity — Sure, Dynamics GP simplifies your finances and operations. But, the benefits don't end here. The software also makes helps your staff, vendors and partners to share information.
Why Choose Dynamics GP from Intelligent Technologies, Inc?
Because Dynamics GP is such a popular accounting package, tons of Microsoft Great Plains partners can help you implement and maintain this software. However, like most things in life, they are not all created equal. We offer:
Experience
We have been working with Dynamics GP since 1991. In that time, we have helped hundreds of organizations use it to boost productivity and streamline operations.
The human touch
Getting help with your Dynamics GP software shouldn't be a chore that takes days or weeks. The success of our clients is our number one priority. When you need help, our friendly, North Carolina-based staff will be ready.
Expertise
Each of our friendly, professional consultants are deeply trained in all aspects of Dynamics GP. Even the most complex business needs are no match for our gurus.
Explore the Latest Release
Released in October 2020, the latest version of Dynamics GP ushers in a lot of exciting changes for this popular accounting system. What are you missing?
Microsoft Dynamics GP Resource Center
Still clinging to an outdated version of GP?
Postponing your GP uprades might seem like the easy option. But by putting them off, your doing your team and your bottom line a disservice. 
Why Microsoft Dynamics GP?
"I have used Great Plains since 2002, I have worked with Intelligent Technologies for about 3 years.  Everyone in the office is professional and their experience is amazing!  I trust ITI because they don't have turnover with the employees and everyone has been honest and thorough when working through any situation.  I love that I contact the same person for our account.  My employer loves the invoices are never outrageous! I always get responses as I should-sometimes it's an emergency, sometimes it can wait a day! I highly recommend ITI if you're a GP user!"
—Patricia Krivosh, Controller, Bral Corporation
Our Latest Microsoft Dynamics GP Articles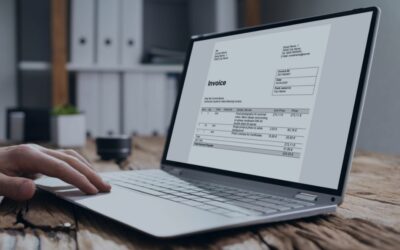 Discover the game-changing benefits of payment automation from an experienced ERP consultant's viewpoint. Tired of tedious, manual payment processes? Explore Mekorma Remote Payment Services (RPS). Streamline check batches, address changes, and fraud prevention effortlessly. Maintain control, while outsourcing payments. Integration with Dynamics GP makes it seamless. Upgrade your accounts payable workflows today!
read more
Want to Learn More About Dynamics GP?
As a leading Microsoft Partner, we have been working with Dynamics GP since 1991. In that time, we have helped hundreds of organizations boost productivity and streamline operations with Microsoft Dynamics GP. Simply fill out the form to learn about our support options, register for your custom demo, or to request more information.