Projects are the lifeblood of your business.
Give your team the tools they need to deliver every one on time and budget.
No matter whether you're a consultant, lawyer, real estate agent, repair shop or anything in between, all professional services firms have a couple things in common. One, you must manage projects efficiently while sticking to budget and schedule. Two, you must always deliver stellar customer service. Fail in either of these areas and you risk losing to your competition.
If you want your business to not only survive but thrive, you need to equip it with the right tools. In this industry, that means having an integrated ERP system to help you manage projects and customer service.
Professional Services Companies Need an ERP To
Improve financial control and visibility
Know exactly where every penny goes. Spot wasteful spending and wise investments for a better bottom-line.
Maximize productivity
Understand how each of your projects is doing at any point in time. Adjust your strategy quickly to avoid losing time or profit.
Stop blind decision-making
Smart choices don't happen on gut feel alone. Track all your important data in one place for easier analysis and faster decision making.
Boost resource utilization
Smart choices don't happen on gut feel alone. Track all your important data in one place for easier analysis and faster decision making.
Key Features for Professional Services Companies
Project Management
Mange contracts, jobs, and projects throughout their entire lifecycle, from initial quote to final billing.
Meet deadlines with a full and accurate picture of your projects' status.
Access and keep track of all your projects' costs, budgets, billing and activities in a single location.
Automate business processes with time saving, reusable templates.
Financial Management
Reduce the accounting department's workload.
Track each project's real cost.
Enter, edit, and approve time and expense transactions with ease as soon as they occur.
Report expenses in the field with ease through a Web-based application.
Institute flexible budgeting processes company wide.
Employee Management
Manage and connect teams using Web-based collaboration and communication tools.
Decide with confidence. Quickly deliver key data to those who need it.
Track employee information.
Simplify benefits administration.
Billing
Complete customer billing quickly and accurately.
Create customized fee structures.
Tailor bill and invoice formats to meet the needs of each customer.
Reporting and Business Intelligence
Create, update, and edit a wide variety of reports and forms.
Generate cash or accrual based financial statements.
Publish reports with ease thanks to flexible scheduling and delivery options.
Key features for Professional Service Companies
Financial Management
Robust accounting tools are woven throughout the software. At last, it's simple to track your finances. Easily create statements, reports, budgets and plans, all with always up-to-date data.
Project Accounting
Account for many projects, long term, short term, close to home or global with ease. Even if you bill in multiple currencies, Acumatica has you covered. With it, you can handle budgeting, change orders, billing, profitability and employee time sheets from one place. Plus, the information flows back to your financial reports for improved reporting and control.
Project Cost Tracking
Track all your project costs and budgets. Attach important documents to a project's record for a complete view of its activities and costs. Project data flows back to your general ledger, accounts receivable, accounts payable, inventory, purchase orders, sales orders and time and expense records. This not only helps you track your progress as you work on a project, it also makes it easier to assess their overall success once they're done.
Purchase Order Management
Centrally managed purchasing helps you avoid duplicate orders. Thus, you can reduce waste and improve vendor relations. Plus, online sourcing gives you the power to automate your buying, from quote to invoice.
Customer Relationship Management
Deliver 5 star service every time. A web-based CRM gives you a 360° view of every client relationship and makes it easy to manage leads, contacts, accounts and opportunities.
Customer Self-Service Portal
Your clients are busy. They expect on-demand access to their account information. Giving it to them increases their satisfaction, and your efficiency. Better yet, since the portal ties back to your CRM and sales order management system, your client data is always up-to-date.
Advanced Inventory
Never lose sight of your inventory costs again. Always know exactly how much stock you have on hand at any point in time, see exactly where items are stored, assign or edit lot and serial numbers. Select the valuation methods and account structures that make sense for your business.
Service and Support Automation
Improve your service response time while lowering costs. Let clients create their own support cases or have your staff enter them. Create workflows that assign cases to your support staff and escalates them when necessary. Keep tabs on each customer's support history and bill accordingly.
Sales Order Management
Give your sales and service teams access to the real-time data they need to process, fill and deliver orders. Happy clients are much more likely to keep coming back.
Requisition Management
Manage vendors without losing yourself in a mountain of paperwork. Get useful insight into your buying process.
Materials Requirements Planning (MRP)
Purchase inventory on a schedule that makes the most sense for you and your customers. Use current data to predict future demand. See shifts before they happen and avoid shortages or wasteful spending.
Deferred Revenue Accounting
Set the deferral schedules that work for you. Automatically calculate deferred revenue and adjust your financial statements accordingly.
Time and Expense Management
Track labor and material costs. Give your staff easy-to-use tools to track their hours and expenses. Managers can automate their approvals process for better efficiency and employee satisfaction.
PostcardMania
Founded in 1998, PostcardMania is a $20 million company delivering social media, email marketing, direct mail and other services for about 12,000 active customers out of over 63,000 total.
The growing complexity of their operations led CEO Joy Gendusa to a realization: "We're too big, and we had too many moving parts not to have an ERP." After 9 years of using QuickBooks and other software to manage financial data and reporting, the firm decided to switch to Acumatica to consolidate systems and increase their efficiency.
IntraCoastal Environmental
IntraCoastal Environmental (ICE) is an emergency response and environmental services company providing a total solution that helps its customers contain oil spillages by deploying an optimum mix of strategy, technique, equipment and talent around the clock, seven days a week, 365 days a year.
At the same time, ICE had two sister companies still in their initial stages that would also require an ERP system to facilitate their further development. Given the complex and distinct needs of each entity, ICE decided to invest in a system that would be sufficiently versatile to allow all three companies to grow organically and through acquisitions.
M3 Technology Group
M3 Technology Group designs, builds, and installs turnkey audiovisual and videoconferencing systems for corporate, higher education, military, and medical facilities. When its old accounting system bogged down sales and finance operations, M3 switched to Acumatica for its cloud-based, project accounting and field services expertise.
Why Professional Service Companies Love Working with Us
Experience
We've served the technology needs of SMBs for over 25 years. Since the beginning, ERP and CRM systems have been the focus of our business. No matter how complex your needs, chances are we have tackled something similar before. If you need customizations, our expert staff can help with those as well.
The human touch
Should you need help with your software, our friendly NC based staff will there for you. No more searching for an answer yourself, or wasting time trying to figure out who you should call.
Expertise
Be assured we have what it takes to meet your ERP needs now and as your business grows. Our team has been implementing and supporting ERP systems since 1991.
Resources to Help You Find the Right Business Management Solution
Blog Posts
With over 25 years' experience using Dynamics GP, our experts have a lot of knowledge to share. Whether you are a long-time user looking to learn something new, or considering buying Dynamics GP for the first time, you've come to the right place. We revisit eight of our favorite Dynamics GP resources you won't want to miss.
Every business has a lot to consider when deciding which ERP to buy. However, project focused organizations have some unique needs that are best met by a system with a strong project accounting module. Learn why this piece is so critical to your success and which features you should definitely be looking for.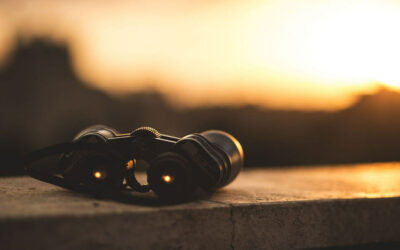 Determining the best ERP software for your business is hard enough. But that's only half the battle. Next, you need to find an implementation partner to help you get it up and running. Use these quick ERP consultant selection criteria you can use to zero in on a partner who'll be a good match for your business.
Videos, White Papers, and Case Studies
Ready to take control of your technology?  Lets talk.
Phone:
 (336)315-3935
Email: [email protected]
Address: 20 Oak Branch Drive Suite D, Greensboro, NC 27407