Manufacturing Industry Solutions

Achieve more with technology that's designed for you.
You face some tough challenges. Keeping the ideal inventory levels while using your machinery and labor efficiently can seem like a nearly impossible balancing act. But, with the right technology, it can be done.
No wonder, industry leaders count on unified manufacturing ERP software. Imagine having one place to manage all your key data like production schedules and inventory levels. Once you have that, your teams can finally get on the same page. This helps get rid of waste and boost client satisfaction.
What Do Manufacturers Need?
By working with manufacturers of all shapes and sizes over the last 27 years, we've gained a deep appreciation for the unique needs of businesses like yours and understand how the right tools can help you reach your goals.
We have the manufacturing ERP software and expertise to help you confront this industry's challenges head on, including:
Lowering costs.
Boosting efficiency.
Meeting changing customer demands.
Complying with complex regulations.
Your competitive edge is no longer only driven by your product quality. Rather, it hinges on your efficiency and profitability. It's true, once upon a time, you could manage your business with a mix of spreadsheets and other disconnected software, each of which had one use and could not talk to the others. But not any longer. Now, to succeed, you need a system that connects all your people, data and equipment. Only then can you make the smart, quick decisions today's economy demands.
Manufacturing ERP Software We Recommend
Key features for Manufacturing Companies
Financial management
Deliver strong audit trails and financial controls.
Start with summary information and as needed, drill down into the data for more detail.
Respond quickly to changing needs.
Deliver customized reports designed to answer specific business questions.
Create and maintain budgets and forecasts at any level.
Shorten budget cycles.
Accounts payable
Track and analyze all-encompassing vendor data.
Handle payables more efficiently.
Maximize cash flow by making the most of vendor discounts.
Fixed assets
Improve control over capital assets; record, track, and report on them as needed.
Oversee asset retirement and transfer.
Drill-down to original vendor invoices with ease.
Human Resources Management (HRM)
Capture, store, and access employee information with ease.
Save time; automate payroll duties.
Streamline applicant tracking; centrally store references, education, skills, and interview data.
Lower back office costs with HRM self-service capabilities.
Materials Management
Ensure supplies reach their intended recipients on time.
Get a deeper understanding of material requirements.
Lessen the frequency of stock outages.
Reduce inventory costs.
Cost Control
Streamline processes and increase productivity.
Facilitate information sharing between departments/subsidiaries.
Compliance
Achieve and sustain compliance with a broad range of industry specific regulations.
Implement compliance related best practices throughout the entire organization.
Record and archive changes to all documents and electronically held data.
IMEL
To meet its future projections, the company needed an ERP system that allowed it to control supply, production and invoicing. IMEL selected Microsoft Dynamics GP hosted on Azure for the job. With it, they were able to save money on infrastructure and gained greater availability and performance.
New Belgium Brewing
New Belgium Brewing, makers of Fat Tire Amber Ale and other inspiring craft beers, has been experiencing double-digit year-over-year growth. To help keep a close eye on inventory sales and costs, New Belgium counts on Microsoft Dynamics GP.
Primo Water Corporation
Primo Water Corporation is the leading supplier of bottled water dispensers in the US. As a privately owned, fast-growing start-up firm, the company quickly outgrew the capabilities of their QuickBooks accounting software and chose to migrate to Microsoft Dynamics GP for a more comprehensive manufacturing solution.
Key features for Manufacturing Companies
Advanced Financials
Build on Acumatica's base financial capabilities with additional features like GL consolidation, automatic revenue recognition and subaccounts.
Advanced Planning and Scheduling
Stop guessing about which resources you have available. Use the real time data to create reliable and accurate delivery dates for products. Boost customer satisfaction and efficiency.
Materials Requirements Planning
Keep a close eye on your costs. Quickly compare actuals to forecasts. Tie production orders to tasks for a better understanding of your resource usage.
Production Management
Take control of your production capacity. Make the most of your resources. Use what if planning, capable to promise and advanced scheduling tools to manage labor and machines.
Bill of Materials and Routing
Let your customers choose the product configurations they need. With a multidimensional, multilevel rules-based system, you can automatically create  orders with real time price and cost rollup.
Advanced Inventory
Create estimates for new or existing items. Take those estimates and convert them into production orders, bills of material or new estimates.
Estimating
Control, organize and automate all change requests, plans and actual changes. Add them to the bill of materials. Make sure everyone stays on the same page, thanks to a robust approvals process.
Order Management
Automate order fulfillment for internal and external clients. Streamline the buying process and manage sales activities from beginning to end.
Warehouse Management System
Streamline the distribution process with advanced receiving, inventory management and order fulfillment capabilities. Reduce costs while improving customer satisfaction with barcode scanning capabilities and mobile device system access.
Lockwood Products
As Lockwood Products grew, it became increasingly challenging to use the two financial systems that ran the company. To better manage daily order processing, gain better inventory management and realize the benefits of a tightly integrated ERP, Lockwood Products adopted Acumatica and found an opportunity to re-envision their entire business.
Korpack
Korpack helps manufacturers, distributors, and fulfillment centers in the Midwest area save money and enhance productivity by finding the best packaging solutions for their needs. When it came time for a new ERP, the company needed something that was not only affordable, but could help Korpack organize, analyze and act on data was flexible and ready to support the company's aggressive plans for growth.
Firewire Surfboards
While still a startup company, Firewire Surfboards purchased a low-cost ERP and used it for more than a decade until the CFO could no longer ignore how much time he was wasting recreating financial reports or the lack of visibility the company had into to its supply chain. To combat these issues, they moved to Acumatica. By doing so, they gained the affordable, flexible ERP the company needed to maintain its competitive edge.
Resources to Help You Find the Best Manufacturing ERP Software for Your Business
Blog Posts
With over 25 years' experience using Dynamics GP, our experts have a lot of knowledge to share. Whether you are a long-time user looking to learn something new, or considering buying Dynamics GP for the first time, you've come to the right place. We revisit eight of our favorite Dynamics GP resources you won't want to miss.
Every business has a lot to consider when deciding which ERP to buy. However, project focused organizations have some unique needs that are best met by a system with a strong project accounting module. Learn why this piece is so critical to your success and which features you should definitely be looking for.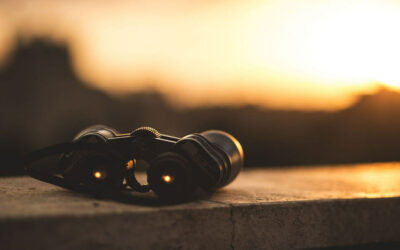 Determining the best ERP software for your business is hard enough. But that's only half the battle. Next, you need to find an implementation partner to help you get it up and running. Use these quick ERP consultant selection criteria you can use to zero in on a partner who'll be a good match for your business.
White Papers and Data Sheets
Why Manufacturers Love Working with Intelligent Technologies, Inc.
Experience
We've served the technology needs of manufacturers for more than 25 years. Since the beginning, ERP and CRM systems have been the focus of our business. No matter how complex your needs, chances are we have tackled something similar before. If you need customizations, our expert staff can help with those as well.
The human touch
Should you need help with your manufacturing ERP, our friendly NC based staff will there for you. No more searching for an answer yourself, or wasting time trying to figure out who you should call.
Expertise
Be assured we have what it takes to meet your ERP needs now and as your business grows. Our team has been implementing and supporting ERP systems since 1991.
Ready to find the reduce costs and improve visability?  Lets talk.
Phone: (336)315-3935
Email: [email protected]
Address: 20 Oak Branch Drive Suite D, Greensboro, NC 27407