Microsoft Dynamics 365 for Marketing
Create seamless customer experiences while boosting demand for your products and services and watch your marketing results soar.
Dynamics 365 for Marketing Benefits
Connect sales and marketing
Thanks to shared data with Dynamics 365 for Sales, it's easy to create seamless customer experiences throughout the entire buying journey. And help your team work smarter not harder with robust marketing automation tools.
Make every penny of your marketing budget count
AI driven insights, custom dashboards and lead scoring give you a 360° view of every interaction. Use this data to understand what marketing works and what doesn't.
Stop letting leads slip through the cracks
Nurturing leads manually is tough. Lighten your marketing workload. Create automated campaigns, each of which targets the recipient's needs and their stage in the buyer's journey.
Keep pace with marketing evolution
Hold on to the marketing tools you love and add new ones as trends and your needs change. Comply with ever-changing communications regulations, without giving them a second thought.
Dynamics 365 for Marketing Features at a Glance
Core Marketing
The heart of Dynamics 365 for Marketing, it includes everything you need to create and manage landing pages, lead scoring, customer journeys, email marketing, behavior tracking and more.
Voice of the Customer
Let your customers tell you what they need. Create and execute online surveys with ease. Then, once the answers come pouring in, analyze the results for smarter marketing spending.
Connector for LinkedIn Lead Generation Forms
Love using LinkedIn to find your next hot lead? With Dynamics 365 for Marketing, you can easily import your LinkedIn leads into your marketing automation system.
Event Management
Create and promote in person and online events. A modern, user-friendly online portal makes it easy for your audience to review your event calendar and register for those that interest them.
Dynamics 365 Portals (Optional Add-On)
Publish events, surveys, and landing pages to a website that's built into Dynamics 365 for Marketing. This tool is great for organizations that don't have their own standalone website. Or, if the one you have is not flexible enough to connect easily with other web apps, like Dynamics 365. Otherwise, if you are already using a modern CMS, you can publish landing pages and events created with Dynamics 365 for Marketing on it.
Top Signs You've Outgrown Basic Email Marketing
Take a hard look under the hood at your current marketing approach and discover how the right tools might help you execute more timely and relevant campaigns.
Microsoft Dynamics 365 Resource Center
Why Microsoft Dynamics 365 for Marketing?
"With Dynamics 365, we built exactly the kind of smart marketing we need. Most others in the industry just don't have the ability to do that."
—Keith Perfect, Dir. of Technology and Intelligence, Northrop and Johnson
Our Latest Microsoft Dynamics 365 Articles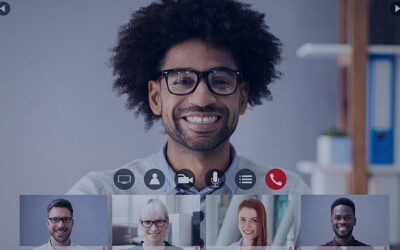 Microsoft Teams brings some pretty dynamic performance to team collaboration. While it is user friendly, there may be features with which the average user is not familiar. Learning these small but powerful Microsoft Teams Tips for 2021 can help you use Teams more confidently.
read more
Want to Learn More About Dynamics 365?
As a leading Microsoft Partner, Intelligent Technologies can help you empower staff, connect with customers, transform business processes, and streamline operations with Microsoft Dynamics 365. Simply fill out the form to register for your custom demo or to request more information.