Microsoft 365, formerly Office 365 Resources
Video Series: How Office 365 Makes Collaboration Easier
Video Series: How Office 365 Keeps Your Data Safe
Video Series: Tips and Tricks for Word Users
Video Series: Tips and Tricks for Excel Users: Functions
Video Series: Tips and Tricks for Excel Users: Formatting
Video Series: Tips and Tricks for PowerPoint Users
Video Series: Tips and Tricks for Outlook Users
Video Series: Tips and Tricks for OneDrive Users
Video Series: Tips and Tricks for Teams Users: Getting Started
Video Series: Tips and Tricks for Teams Users: Make Your Meetings More Productive
Data Sheets and Infographics
Datasheet: Microsoft Office Versus Office 365, a Side-By-Side Comparison
For years, you've been buying the Microsoft Office suite off-the-shelf. But now, with the rise of cloud computing, you're not sure whether you should move to Office 365 or stick with the traditional Office software. Compare your options side-by-side and choose the one that's best for you.
Datasheet: Microsoft Teams, Your New Hub for Teamwork
New to Microsoft Teams? Not sure what it is or if you should be using it? This datasheet gives you a simple one-page explanation of Microsoft Teams, its main features and how it can help you and your team get more done.
Infographic: Streamline solutions with Microsoft Teams
Innovate by cultivating a collaborative culture Microsoft Teams lets you fully embrace the upside of teamwork—frictionless sharing that makes good ideas exceptional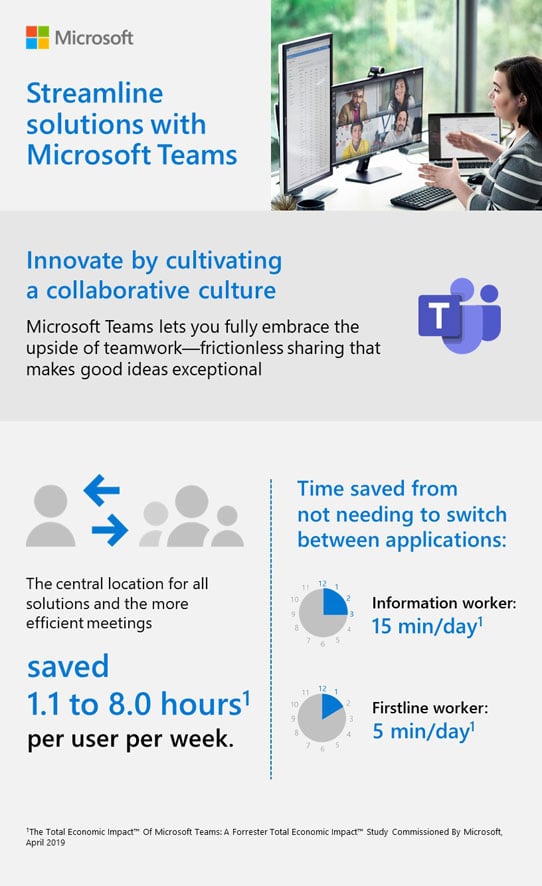 Infographic: Increase ROI with Teams
Teams helps companies improve access to information and free up workers to focus on higher-value activities, thus reducing operating costs, accelerating time-to-market, and fostering greater innovation.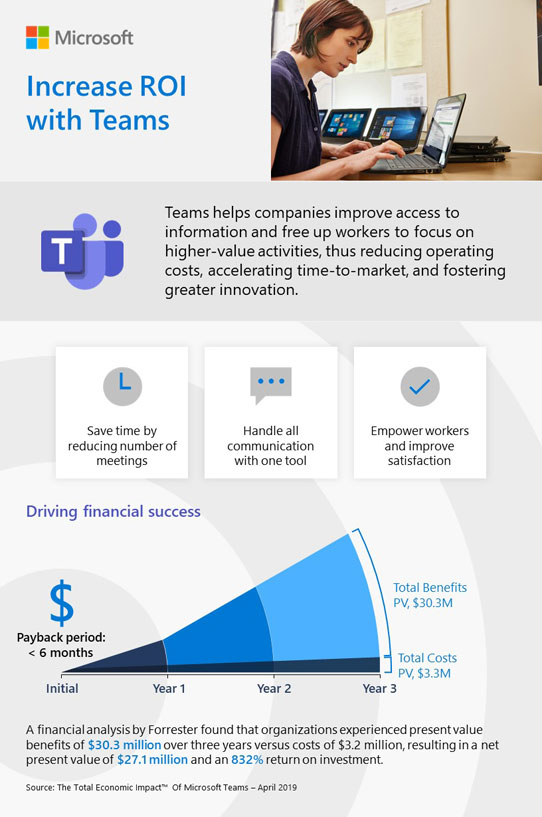 Infographic: Empowering remote work with Microsoft Teams 
With more people working from home, fosteringvirtual connection is crucial. Empower your teamto stay connected and keep business running smoothly using Microsoft Teams.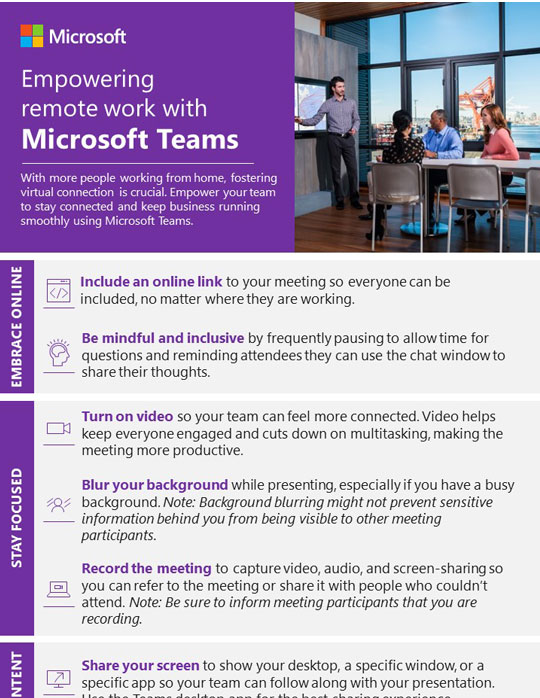 eBook: Breakthrough teamwork tools 4 tips to identify what works for you
What is the right technology solution for modern collaboration and teamwork? It must be flexible enough to meet all your teams' communication needs, become a single hub for teamwork, be customizable, and stay secure. Microsoft Teams—the hub of teamwork within Office 365—can help your employees work together seamlessly. Teams is built for teamwork, and for fostering a new level of creativity and collaboration within your business..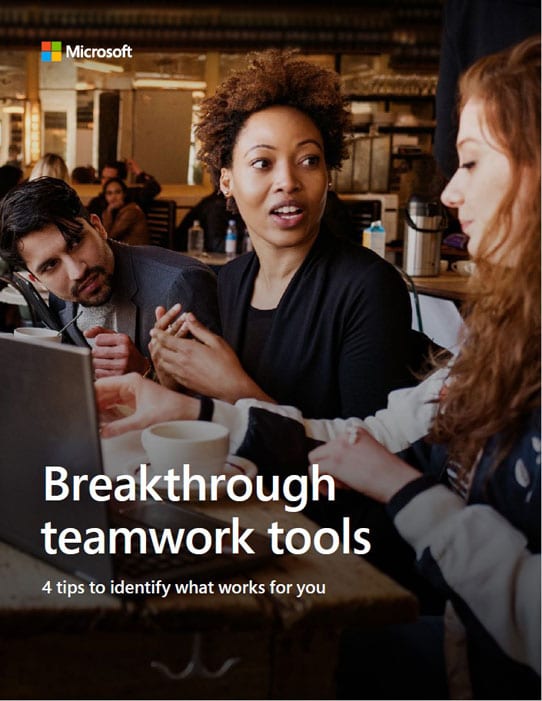 Utah Luxury Tours
Situation: Utah Luxury Tours crafts custom travel experiences to top destinations like Yellowstone and the Grand Canyon for an exclusive clientele that loves adventure
but also appreciates the comfort of luxurious resorts.
Impact: Microsoft Office 365 gives guides access to trip details on the road and enables real-time communication to deliver an unforgettable travel experience. By streamlining operations, the company expects to boost growth and attract new business.
DMSolar
Situation: Based in Guadalajara, DMSolar has rapidly become Mexico's largest solar technology distributor.
Impact: Switching to Microsoft Office 365 from a fragmented solution that included Google Drive, Dropbox, and business telephony company Alcatel, DMSolar has improved security and collaboration with Microsoft SharePoint Online, eliminated dropped calls and down time with Skype for Business, and realized its mobility goals thanks to the synergies between Skype for Business, SharePoint, and Microsoft OneDrive. This new solution will carry a lower total cost of ownership and is expected to pay for itself within two years.
Smart Choice Insulation and Roofing
Situation: Smart Choice Insulation and Roofing provides commercial customers with spray foam roofing and spray foam insulation services in Washington, Oregon, and Panama. 
Impact: To better collaborate with its global workforce and accommodate seasonal and project-based staffing shifts, the company migrated to a cloud solution based on Microsoft Office 365. Now, Smart Choice is poised to save time and money and expand both its customer and partner base in the future.
Want to Learn More About Microsoft 365?
As a leading Microsoft partner and vendor of technology solutions for small and medium-size businesses, we can give you the tools you need to collaborate and communicate more easily and effectively in today's connected business world.