How Manufacturers Can Succeed in Industry 4.0
The unfortunate truth is, many manufacturers have adopted industry 4.0 and not gotten the results they'd hoped for. Leaving many to question whether it's a trend that can really help their business, or if it's just a bunch of hype.
Don't make the same mistakes many of your peers who tried and failed with industry 4.0 did. 
Read "ERP's Role in the Modern Manufacturer: Supporting the Needs of Industry 4.0."
You'll learn:
Leading manufacturers' strategies for success.
How industry 4.0 can be the key to boosting your bottom line.
Discover what leading manufacturers already know about the power of cloud ERP.
Strategies for improving visibility into your business processes.
How to improve your operations with the right business analytics.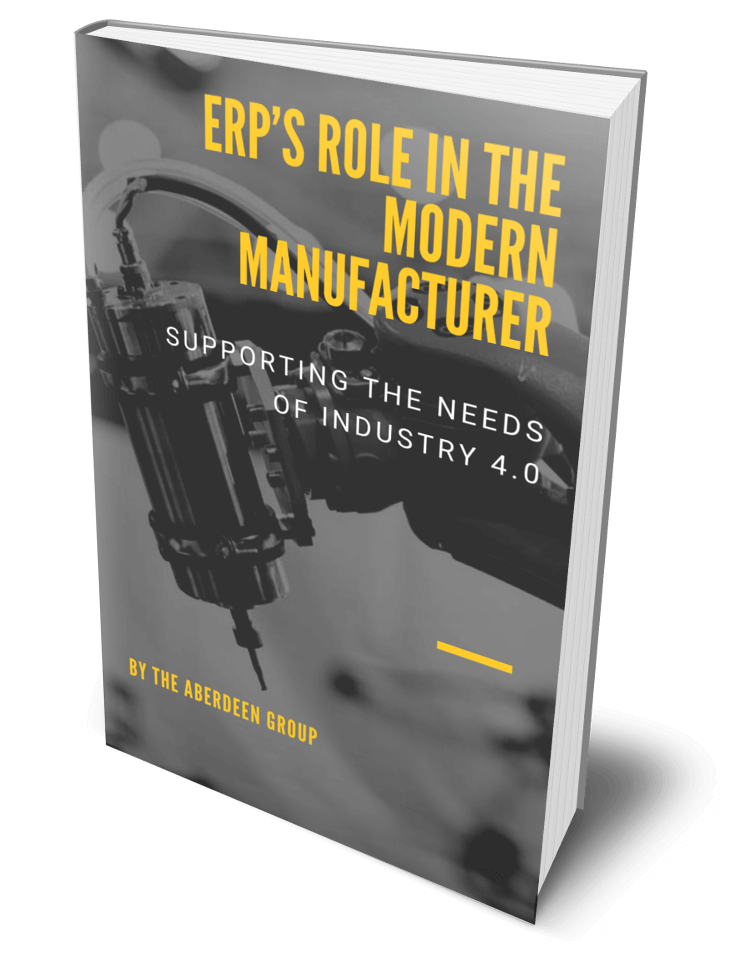 Manufacturers who don't correctly implement Industry 4.0 risk being left behind.
This year:
Manufacturers expected to be highly digitized
Expected yearly cost reduction seen by Industry 4.0 adopters
Projected increase in productivity and resource efficiency seen by Industry 4.0 adopters