Without efficiency your business can't survive.
Help it thrive with the right tools
Running a successful distribution or logistics company means juggling the demands of your customers with that of your suppliers. And because competition is tough and profit margins are tight, the rules of the game are constantly changing. To stay competitive, distributors need the right set of tools at their fingertips.
A modern ERP designed tailored for wholesale distribution can help you manage your entire business from end to end, from sales to sourcing and everything in between. Having a single logistics solution to manage it all helps to streamline processes and improve visibility, so you can adapt quickly as customer demand or your supply chain shifts.
Why Distribution and Logistics Companies Need an ERP
Demand planning
Having a clear understanding of what inventory you need to keep pace with customer demand helps to make sure you can deliver products on time without having to turn customers away due to poor planning. Predictive analysis available in many modern ERP systems allows you to create accurate forecasts based on past trends, no psychic needed.
Inventory management
While manual processing may work for small distributors and having human contact with each order can be a good thing, it is very hard to scale. One of the first problems growing distributors often face streamlining inventory management. To assist with this, modern logistics solutions can help you track items across multiple warehouses, even showing you what is in transit and alerting you when it's time to reorder items. Having this kind of visibility into your inventory not only makes the warehouse worker's job easier, it also helps to improve customer satisfaction.
Accurate and complete reporting
Your inventory is not the only place a modern ERP can help improve visibility. It can also help track performance in all other areas and compile that information into real time reports. No longer do you have to wonder whether the information you're looking at is up to date, or spend hours creating a report before you know what strategic adjustments you should make.
Automated workflows
Handling every aspect of a logistics or distribution business manually is tedious and requires a large staff. Even then, manual processes are often error prone. Modern logistics solutions can ease your workload and help avoid errors before they ever become a problem. Once you map out your processes, the software will make sure you follow the same steps each time.
Full visibility
Understanding what's happening in your business at any point in time is helpful in all industries. But because distribution and logistics involve so many moving parts, this can be difficult. The right logistics solution helps bring all the pieces together. Finally, you can follow your products all the way from procurement to final sale and beyond. When you can see exactly where your pain points or bottlenecks lie, it is much easier to make smart decisions that have a real impact.
Customer service
You face fierce competition and as they say the early bird gets the worm. The quicker you can respond to customer demands or resolve issues, the more likely you are to beat the competition and build a loyal customer base. By helping you streamline processes, a modern ERP system can reduce lead times and improve data accuracy. And, when combined with a CRM system, they can help you manage every customer interaction, ensuring each person gets a consistent experience across all touch points.
Logistics Solutions We Recommend
Key features for Distribution and Logistics Companies
Supply chain management
Manage every aspect of the supply chain, from beginning to end.
Trace the journey of raw materials from start to finish.
Satisfy the customers' appetite for data and instant gratification; a Web portal makes it easy to provide product availability and delivery timeframe information.
Inventory management
Utilize real-time data; Reduce errors with bar codes and scanners.
Optimize warehouse layout, picking methods, and movement procedures.
Fulfill orders on time.
Plan for future needs with critical forecasting.
Business intelligence and analysis
Offer decision makers easy access to all critical information.
Employ online analytical processing (OLAP) applications.
Business management
Reduce costs thanks to improved efficiency.
Automate laborious manual processes across departments and focus instead on efficient operations that contribute to the bottom line.
Enjoy the flexibility to test new strategies and seize new opportunities.
Financial management
Automate transaction processing and payment adjustments.
Improve financial control with complete audit trails.
Organize financial information with accounting structures that adapt to the needs of each business.
Build Excel-based budget templates.
Perform in depth analysis of financial, sales, and purchase data.
Deliver insightful data to decision makers on a regular basis via refreshable reports.
Take control of payables and receivables.
Key features for Distribution and Logistics Companies
Purchase Order Automation
Generate purchase orders based on inventory replenishment algorithms and your current stock level. It automatically places orders with the vendor that best fits your price and delivery timeframe requirements.
Sales Order Discounts and Promotions
Manage discounts with ease. Whether you would like to offer your customers a simple volume discount or multiple discount options per item, Acumatica handles it with ease. You can even define your company's policies for price overrides.
Automated Shipments
Ship large volumes of product using predefined packaging rules. Using that information, Acumatica generates labels, determines packaging needs and confirms shipment for multiple orders, all with just a few quick clicks.
Customer Notification
Today's customers expect you to keep them in the loop throughout the entire buying process. Acumatica makes this simple by automatically emailing customers when their sales order status changes and sending them tracking information when their order ships.
Requisition Management

Simplify the way you handle requisition requests, get bids, create quotes, manage purchases and fulfill orders. This is especially useful when requisitions involve multiple suppliers and products.
Inventory Bin and Location Control

Organize your warehouse for peak efficiency using inventory bins and location controls. If you have multiple warehouses, you can specify the transactions and items it should allow at each location, the cost of the items and their picking priority.
Inventory Lot and Serial Numbering
Keep precise control of each item in your inventory by assigning it a serial number. Acumatica can assign lot and serial numbers automatically or you may enter the manually when you assemble, issue or receive inventory items. Regardless of who assigns them, you may choose to link serial numbers with different valuation methods, depending on product type.
Inventory Transfers

If you need to transfer inventory between warehouses, Acumatica can help you track it. It stores location information in the system and keeps it up to date in the goods in transit general ledger account.
Approvals and Workflow
Create workflow rules that fit your sales and purchase order processes. It can base rules upon vendor information, the order type, order amount, discount amount or transaction specific details.
Partial and Merged Receipts

Combine multiple purchase orders into one receipt. Enter multiple bills for a single receipt. Track when each of your purchase orders are partially or fully received.
USPS Integration
Always have the most up-to-date freight costs for each of your shipments, print labels and track items throughout the entire shipping process using the tracking numbers provided by your carrier (available in the US only).
Why Distribution and Logistics Companies Love Working with Us
Experience
We've served the technology needs of SMBs for over 25 years. Since the beginning, ERP and CRM systems have been the focus of our business. No matter how complex your needs, chances are we have tackled something similar before. If you need customizations, our expert staff can help with those as well.
The human touch
Should you need help with your software, our friendly NC based staff will there for you. No more searching for an answer yourself, or wasting time trying to figure out who you should call.
Expertise
Be assured we have what it takes to meet your ERP needs now and as your business grows. Our team has been implementing and supporting ERP systems since 1991.
Resources to Help You Find the Right Logistics Solution
Blog Posts
With over 25 years' experience using Dynamics GP, our experts have a lot of knowledge to share. Whether you are a long-time user looking to learn something new, or considering buying Dynamics GP for the first time, you've come to the right place. We revisit eight of our favorite Dynamics GP resources you won't want to miss.
Every business has a lot to consider when deciding which ERP to buy. However, project focused organizations have some unique needs that are best met by a system with a strong project accounting module. Learn why this piece is so critical to your success and which features you should definitely be looking for.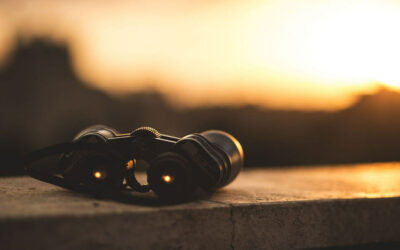 Determining the best ERP software for your business is hard enough. But that's only half the battle. Next, you need to find an implementation partner to help you get it up and running. Use these quick ERP consultant selection criteria you can use to zero in on a partner who'll be a good match for your business.
Videos, White Papers, and Case Studies
What's New In Dynamics GP 2018
Acumatica Distribution Capabilities Demo
Ready to take control of your technology?  Lets talk.
Phone:
 (336)315-3935
Email: [email protected]
Address: 20 Oak Branch Drive Suite D, Greensboro, NC 27407