Today, I want to share a simple, but handy Microsoft Dynamics GP trick. If you've ever been unable to download Management Reporter reports from the web viewer, you know how frustrating this can be. Whether you want to share the report with a coworker or need it for a big meeting, you're already running late for, this issue can be a real pain in the neck. Luckily, there is a simple fix.
If you're using Internet Explorer to access Management Reporter web viewer and any time you click Download > Management Reporter Report Viewer, IE just blinks or nothing happens, the problem is most likely caused by a recent update to your Internet Explorer browser. So first, we need to see which version of IE you're using.
How to check which version of Internet Explorer you are running
Open an Internet Explorer browser window.
In the top right-hand corner of the screen you should see a gear icon, click that.
A drop-down menu will appear, select "About Internet Explorer."
In the splash window that opens, you'll find your current version of Internet Explorer. See screenshot below.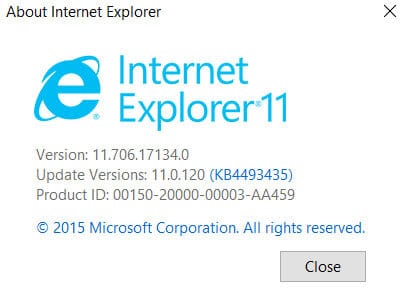 If you are running version 11.0.9600.19301, the issue you're having with Management Reporter web viewer is a known one.
How to ensure your Management Reporter reports will download in Internet Explorer
All you need to do to fix the problem is enable protected mode in IE. If you are not familiar with how to do that, follow these steps.
Open an Internet Explorer browser window
Navigate to ToolsàInternet optionsàSecurity
Under "Select a zone to view or change security settings," choose "Local Intranet," then choose "Enable Protected Mode."
Next, select "Trusted Sites," and choose "Enable Protective Mode."
Click OK.
See screenshot.